Fox Chapel Borough is a small, primarily residential community located in southwestern Pennsylvania, approximately six miles northeast of the City of Pittsburgh with 26 full-time employees providing services such as police and fire protection, roads and sewers, code enforcement and parks.
When Joy Hardt, Finance Director at Fox Chapel Borough, realized that their 10 year old financial software was never going to be further enhanced and may even stop being supported, she was faced with a big challenge. Some may say it's impossible to find a software reseller that can be trusted like a partner. For Fox Chapel Borough, this could not be further from the truth.
Expired software disrupts growth
In 2013, the Fox Chapel Borough finance team was managing multiple services for the Borough along with managing a multi-year capital campaign for a non-profit community entity to raise funds to build a new community center. After years of managing both entities with Fundware accounting software, a product that had been sold to other software companies several times and was not being enhanced to meet the Borough's continuing needs, Fox Chapel realized it was time to make a change. The challenge was to find software that was consistently enhanced, locally supported, feature-rich and flexible enough to meet the needs of a municipal government as well as a non-profit.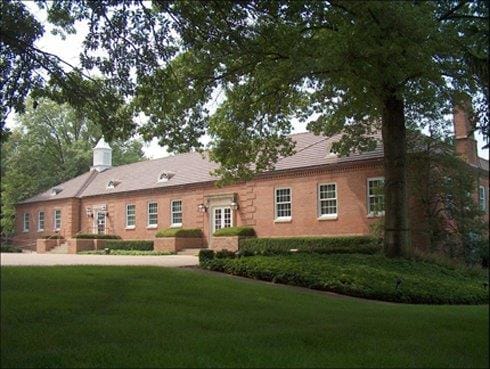 Laying a new fund accounting foundation
"We looked at a number of options," stated Joy. A meeting was set up with a local AccuFund partner, EMK Inc. (EMK). "AccuFund clearly stood out over all other choices as it met all the criteria we were looking for." Joy recalls, "We instantly liked Elisa Kearney from EMK. She was personable, cared about our success, knew a lot about the product, and previously sold Fundware so she knew how to get data out of that system and into AccuFund, easily. All of this instilled a sense of confidence that we were making the right choice."
Five years later, EMK has expanded their team and enlarged their customer base. Fox Chapel is more convinced than ever they made the right choice.
EMK started the implementation process late in 2013, and Fox Chapel went live with both the Borough and the non-profit at the beginning of 2014. The transition of data for both entities was seamless thanks to EMK.
"Elisa came to our office well-experienced in conversions and trained each member of our team in the manner they needed to be successful," stated Joy. "If someone needed individual instruction, that's what they received. I preferred to be given some basic direction and forge ahead on my own."


"During the transition, we had a now former employee that didn't grasp change quickly and developed an attitude," recalls Joy. "Elisa had the patience and compassion to help this employee adapt. EMK's people skills were above and beyond what we expected, which is a testament to their character and leadership."

New system and excellent service brings strength for the future
"Since implementing AccuFund in 2014, Fox Chapel's payroll process has become much more efficient," says Jeanine Mancuso, Assistant Finance Director. "The Borough is small and does not have a need for a full-blown human resources module, so the staff has been able to consolidate payroll and human resource functions into the payroll module, saving time and money. The timeclock module pulls in detailed data, down to the actual time employees punch in and out. We no longer need to reconcile time sheets manually. This is more accurate, saves time, and eliminates errors."

AccuFund is very flexible and reports can be programmed to meet many needs. The Fox Chapel finance team prides itself on being self-sufficient and had a desire to take an in-depth programming class, normally only offered by AccuFund in distant cities for which the Borough did not have a travel budget.
"EMK arranged for a week-long training class to be taught in our city which helped us a great deal, states Joy. "Their customer service to arrange for local training was above and beyond. As a result, our entire team is producing reports that help us make decisions quickly."
"Three people in our organization use AccuFund every day," states Joy. "The adoption of the system was quick and, with the education and support of the team from EMK and commitment from AccuFund to support and enhance the software long-term, the borough is well positioned for the future."

"EMK is not just our software partner, Elisa and Erin have become trusted friends," comments Joy. "The investment in AccuFund was a great decision and EMK helps us get the most out of it. We know EMK has many clients, but they make us feel like we are their top priority."